Maximum reliability for mission critical systems
---
Run your mission critical Windows or Linux VMs along with your complete network infrastructure on 100% clustered SSD storage.
Based on VMware, this cloud provides customers with a familiar virtualisation technology with an easy migration path from existing VMware installations.
Customers are provided with a powerful self service graphical user interface (GUI) which allows them to:
Configure their network zones and firewall(s)
Create and manage their VMs (virtual machines)
A choice of Windows flavours (2016, 2019)
A choice of Linux flavours (Red Hat, CentOS, Ubuntu etc.)
Network appliances: Fortigate, pfSense
Ability to instantiate any other appliance from a downloaded ISO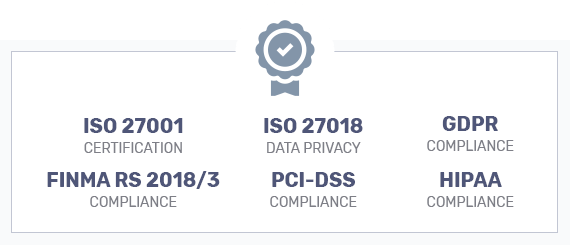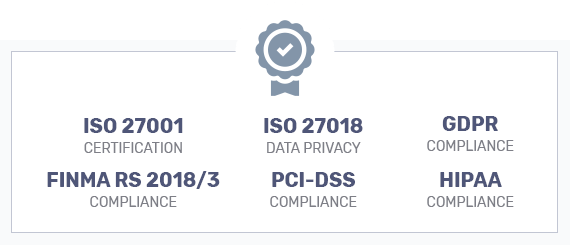 European Privacy and Compliance
All data is protected by GDPR and resides in our own, highly secure data centres.
The customer owns their data and is free to move or copy data, in and out of their virtual data centers whenever needed. This includes virtual machine (VM) images.
Safe Swiss Cloud's processes are ISO 27001 certified and attest to the quality of the security and auditing measures in place. Compliance with ISO 27018 confirms additional cloud and privacy specific security measures.
In addition, Safe Swiss Cloud is compliant with various industry specific standard like PCI-DSS for credit card processing, HIPAA for healthcare and FINMA 2018/3 for banking and finance.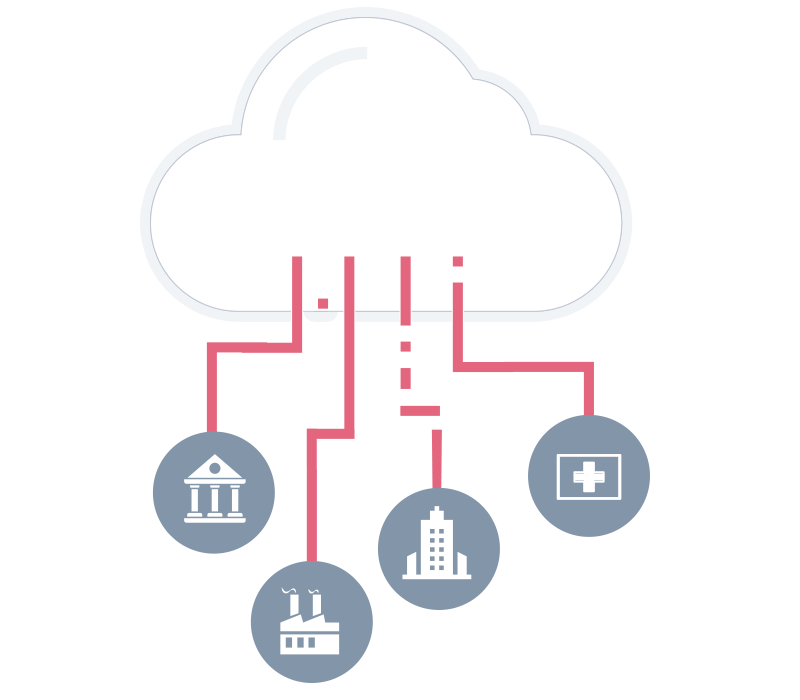 Who is using this?
---
Currently, this offering is in use by:
Large banks
Hedge funds
Conglomorates
Providers for ecommerce and payments systems
Fintech companies
and lots more.
Benefits
---
Self service: customers can provision (create) their own virtual machines (computers), networks, firewall rules, install an operating system of their choice etc.
Custom engineering: the ability to combine virtualised servers (VMs) with "bare metal" hardware to meet special requirements.
Full control: Customers retain full control of their computing resources. Imagine being able to click a few buttons or run a script to fill a rack with the computing equipment of your choice – that is exactly what "Enterprise Cloud" gives you.
Hybrid computing: Customers want the flexibility to move work loads from the cloud to in house, from one cloud to another as well as from in house to the cloud. We share this vision and our migration services are designed to support this.
NO lock in: we help customers to move their work loads into our cloud, but also help them move workloads out of Safe Swiss Cloud. One of our customers tested new software at Safe Swiss Cloud while getting their internal computing infrastructure ready. Once the internal infrastructure became available, they moved their workload in house. This is a great model and we are doing similar business with this customer for another project.
The main features of this product are:

ISO 27001 certified security along with ISO 27018 compliance


Extremely reliable

100% SSD storage for the best performance

vCloud Director technology based on VMware

Compliance with GDPR, PCI-DSS, HIPAA, FINMA 2018/3


Software defined networking

Automatic dual data center geo-redundant disaster recovery option

Various Managed Services are available to make life easier

Compute & Storage Pricing
Name
Units
(metered hourly)
Monthly Price
CHF
Product ID
vCPU 2 GHz
Number / month
7.00
v2s.vCPU-2GHz
RAM – vCloud Memory (in GB)
GB / month
7.00
v2s.RAM
Clustered SSD storage volumes standard
GB / month
0.12
v2s.ssd-vols-std
Clustered SSD storage volumes Gold (1000 IOPS)
GB / month
0.20
v2s.ssd-vols-gold
Clustered SSD storage volumes Platinum (2000 IOPS)
GB / month
0.45
v2s.ssd-vols-platinum
Storage used by snapshots, ISO files, templates
GB / month
0.08
v2s.sec-storage
Edge router advanced
Number / month
35.00
n2s.edge-adv
Edge router standard
Number / month
25.00
n2s.edge-std
Public IPv4 Address
Number / month (min. 4)
7.50
n2g.ipv4-public
Object storage for backups, archival etc.
GB / month
0.05
s2s.obj-stor
Networking Pricing
Name
Unit
Monthly Price
CHF
Produkt ID
100 Mb/s Internet bandwidth, unlimited traffic
Number / month
0.00
n2s.Internet-100Mbps
200 Mb/s Internet bandwidth, unlimited traffic
Number / month
80.00
n2s.Internet-200Mbps
500 Mb/s Internet bandwidth, unlimited traffic
Number / month
200.00
n2s.Internet-500Mbps
1000 Mb/s Internet bandwidth, unlimited traffic
Number / month
400.00
n2s.Internet-1000Mbps
MPLS – 20 Mbps
Per Route
Contact us for a quote
n2s.mpls-20m
MPLS – 50 Mbps
Per Route
Contact us for a quote
n2s.mpls-50m
MPLS – 100 Mbps
Per Route
Contact us for a quote
n2s.mpls-100m
With this product, we can custom design the hardware and networking to meet special requirements like GPU computing.
Latest News from our Blog
---