High performance for software developers and companies
---
Flexible and Secure
It provides maximum flexibility in the form of an on-demand computing and storage model for resources along with the ability to "program" the creation, modification and deletion of IT Infrastructure like virtual machines (servers), networks, routers etc.
This product provides customers with an industry standard cloud infrastructure model with full control over their virtual machines, software defined networking, routers etc.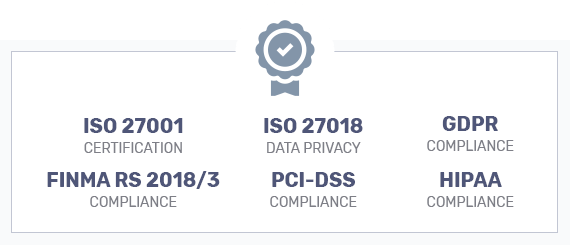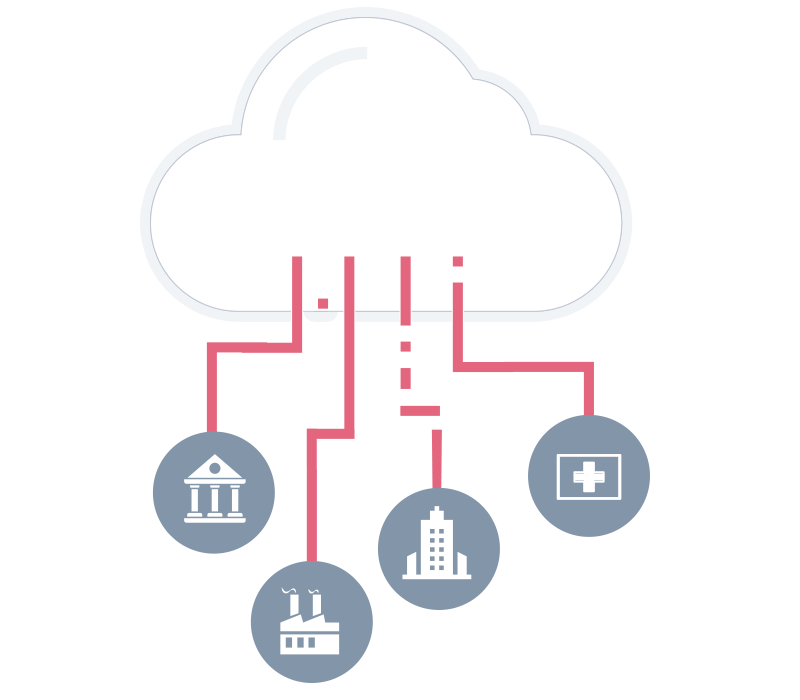 Who is it for?
---
The flexibility, compliance and Swiss location make this offering perfect for:
Software development companies
Financial services: banks, asset managers, insurances etc.
Ecommerce
Health care
IT departments
IT service providers and resellers
Currently this product is used by:
Banks for financial simulations
Engineering to implement and host ERP and CRM systems
Hosting of highly secure data room software
Investment banking for derivatives pricing
Retail for big data applications
Benefits
---
You request a set of resources e.g. 32 CPUs, 48 GB of RAM and 2 TB of disk storage. This gets provisioned by Safe Swiss Cloud within minutes and you can start creating virtual machines in your cloud. You get all the management tools you need to manage your cloud.
A friendly web based user interface provides full control to deploy and manage your cloud – deploy virtual machines, create access controls, setup vitual networks and lots more.
Want to automate your cloud infrastructure tasks? APIs (inluding an AWS compatible one) allow you to program the cloud infrastructure as needed.
Worried about costs and billing surprises? Our simple pricing model means you know exactly how much you will pay in advance. You don't have to know how many I/O operations and API calls you are going to make.
What makes our Open Cloud unique:

Self service for users who need to stay in control

Virtual Data Center – Your Cloud and the Best Tools to Manage It

Compliant with the Swiss financial regulator's FINMA-RS 08/7 guidelines for banking outsourcing.

Highly available servers

Pay as you go: pay only for the resources you actually use.


Infrastructure and data are located exclusively in highly secure Swiss data centers
Pricing*
---
Name
Units
(metered hourly)
Monthly Price
CHF
Product ID
vCPU 2GHz – Openstack virtual CPU
Number / month
7.00
o2s.vCPU-2GHz
RAM – Openstack Memory (in GB)
GB / month
7.00
o2s.RAM
Clustered SSD standard storage volumes (in GB)
GB / month
0.12
o2s.ssd-std
Clustered SSD basic storage volumes
GB / month
0.08
o2s.ssd-bsc
Clustered SSD performance (entry level) storage volumes
GB / month
0.20
o2s.ssd-io2
Clustered SSD higher performance storage volumes
GB / month
0.45
o2s.ssd-io3
Clustered SSD dynamic basic (15 IOPS/GB) storage volumes
GB / month
0.36
o2s.ssd-dynb
Clustered SSD dynamic extra (25 IOPS/GB) storage volumes
GB / month
0.60
o2s.ssd-dynx
Storage used by snapshots, ISO files, templates
GB / month
0.08
o2s.sec-storage
Openstack basic router, unlimited security groups
Number / month
10.00
n2s.openstack-rtr
Public IPv4 Address
Number / month
7.50
n2g.ipv4-public
Network traffic
Bandwidth: best effort
100 Mb/s included
More on request
Fair usage policy applies
Object storage for backups, archival etc.
GB / month
0.05
s2s.obj-stor
How it works
---
Contact Safe Swiss Cloud to get a user account
Login to your Open Cloud management system
Create virtual machines (VMs) from our standard templates or create your own
Install your software
Start using
Create VPNs, routers, internal networks, VMs and users with various permissions – meet compliance requirements
Or call Gerald Dürr at:
+41 61 564 1111
Latest News from our Blog
---