European, secure, compliant
Which standards does Safe Swiss Cloud comply with?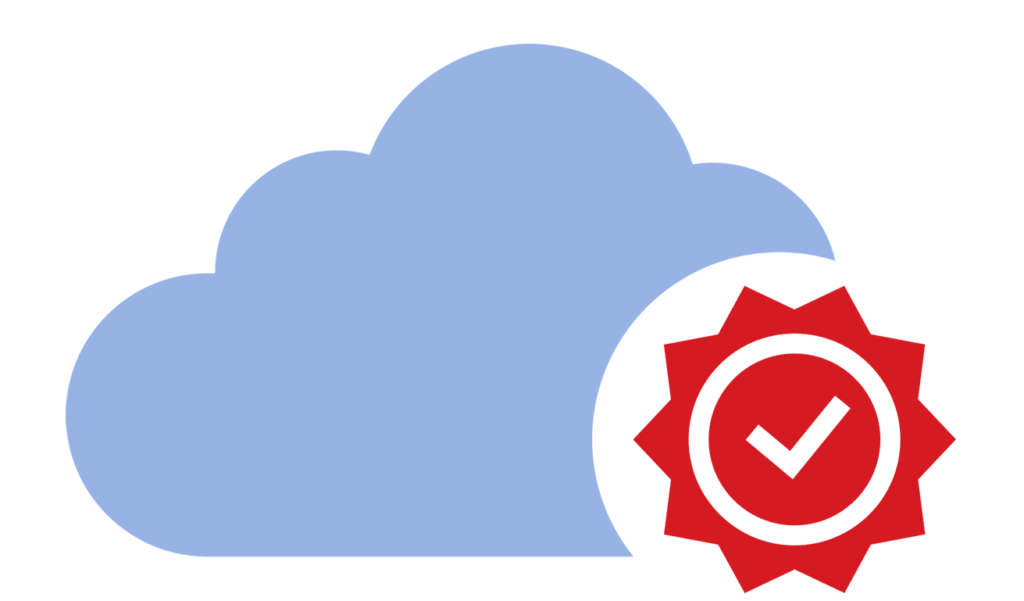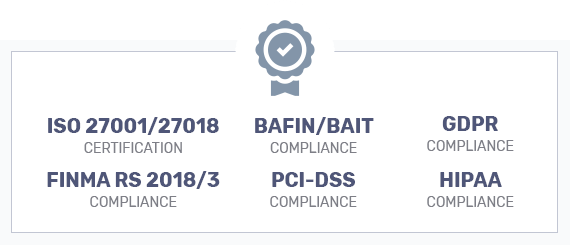 Safe Swiss Cloud complies with the ISO27001, BAFIN/BAIT, FINMA RS 2018/3, GDPR, PCI-DSS, HIPAA standards and guarantees our customers data sovereignty.
The data of our customers are subject to the strictest data protection. Swiss and EU law prohibits the transfer of customer data to third parties without the consent of the customer. We strictly adhere to this.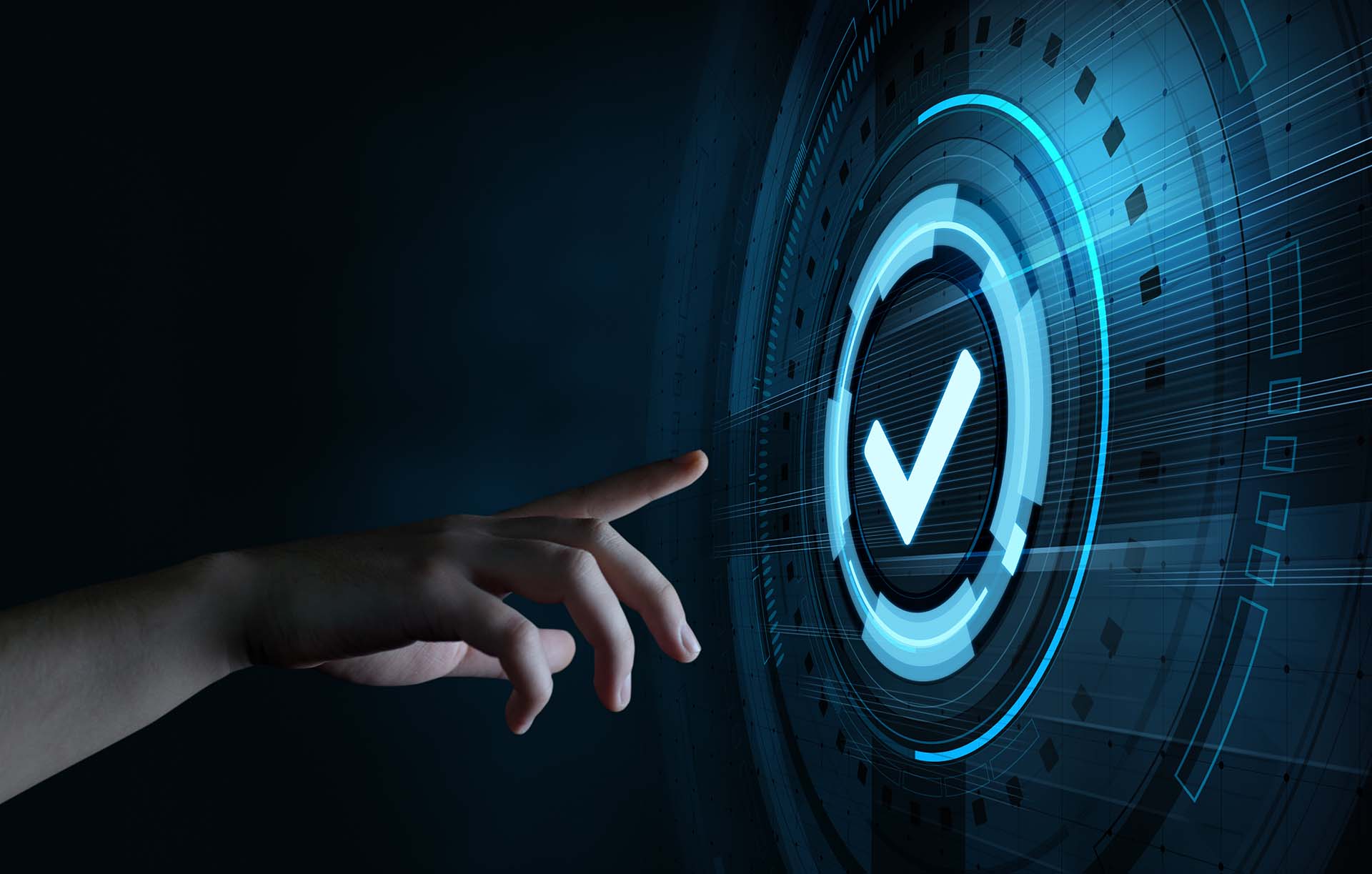 ISO 27001 – Information Security Managment
Safe Swiss Cloud has had the ISO 27001 certification for Information Security Management Systems, which includes compliance with the ISO 27018 standard for Personally Identifiable Information (PII) in the cloud since 2015.
It has been audited and had its certification confirmed every year since then.
ISO/IEC 27001:2013 specifies the requirements for the creation, implementation, maintenance and continuous improvement of the information security management system in an organisation. For further details please visit the official ISO 27001 website.
ISO 27018 – Code of practice for protection of Personally Identifiable Information (PII) in public clouds acting as PII processors
ISO/IEC 27018:2014 defines generally accepted control objectives, controls and guidelines for implementation measures to ensure that personal data is protected in accordance with the privacy principles of ISO/IEC 29100 for Public Cloud Computing Environments. For more details, please visit the official ISO 27018 website. It is an extension of and part of the ISO 27001 certification.
ISO 27017 – Code of practice for information security controls based on ISO/IEC 27002 for cloud services
This standard provides guidance on the information security aspects of cloud computing, recommending and assisting with the implementation of cloud-specific information security controls supplementing the guidance in ISO/IEC 27002 and other ISO27k standards.
The code of practice provides additional information security controls implementation advice beyond that provided in ISO/IEC 27002, in the cloud computing context.
The standard advises both cloud service customers and cloud service providers, with the primary guidance laid out side-by-side in each section.
FINMA Circular 2018/3 – Outsourcing Banks
Circular 2018/3 of the Swiss Financial Market Supervisory Authority (FINMA) describes the conditions under which outsourcing solutions are compliant with requirements for appropriate service providers, banking secrecy and data protection. The official FINMA Circular can be downloaded here as a pdf file.
BAFIN / BAIT: Circular 10/2017 (BA): Supervisory Requirements for IT in Financial Institutions
Circular 10/2017 (BA) of BAFIN, the German financial markets regulator describes the supervisory requirements for IT in financial institutions. Safe Swiss Cloud is compliant with these requirements.
HIPAA – Health Insurance Portability and Accountability Act
The Health Insurance Portability and Accountability Act (HIPAA) sets the standard for sensitive patient data protection. Companies that deal with protected health information (PHI) must have physical, network, and process security measures in place and follow them to ensure HIPAA Compliance.
PCI DSS – Payment Card Industry Data Security Standard
The Payment Card Industry Data Security Standard (PCI DSS) is an information security standard for organizations that handle branded credit cards from the major card schemes.
GDPR – General Data Protection Regulation
The General Data Protection Regulation (EU) 2016/679 (GDPR) is a regulation in EU law on data protection and privacy for all individual citizens of the European Union (EU) and the European Economic Area (EEA). It also addresses the transfer of personal data outside the EU and EEA areas.
Which data centers are used?
Safe Swiss Cloud uses its own data centers in Switzerland.
Which laws are applicable?
The Swiss Federal Law on Data Protection: SR 235.1 requires respect for the privacy of individuals and companies. Accordingly, Safe Swiss Cloud's computing resources and data are only available to our customers or to parties authorized by them.
The decision of the European Commission 2000/518/EC (Official Journal L 215/1 of 25.8.2000) states that Swiss law provides adequate protection for personal data and data transfers from member states to Switzerland (Art. 25(1) of the EU Directives).
This means that Safe Swiss Cloud is the optimal choice for European companies that want to ensure compliance with EU data protection directives.
Compliance with Safe Swiss Cloud
Learn more about what to focus on if you have compliance requirements for your cloud hosting.