How can IT Decision Makers evaluate their Cloud Computing Options? #2 – Control
---
The 5 most important considerations in going to "the cloud" explained. The second part of our series deals with the topic of Control.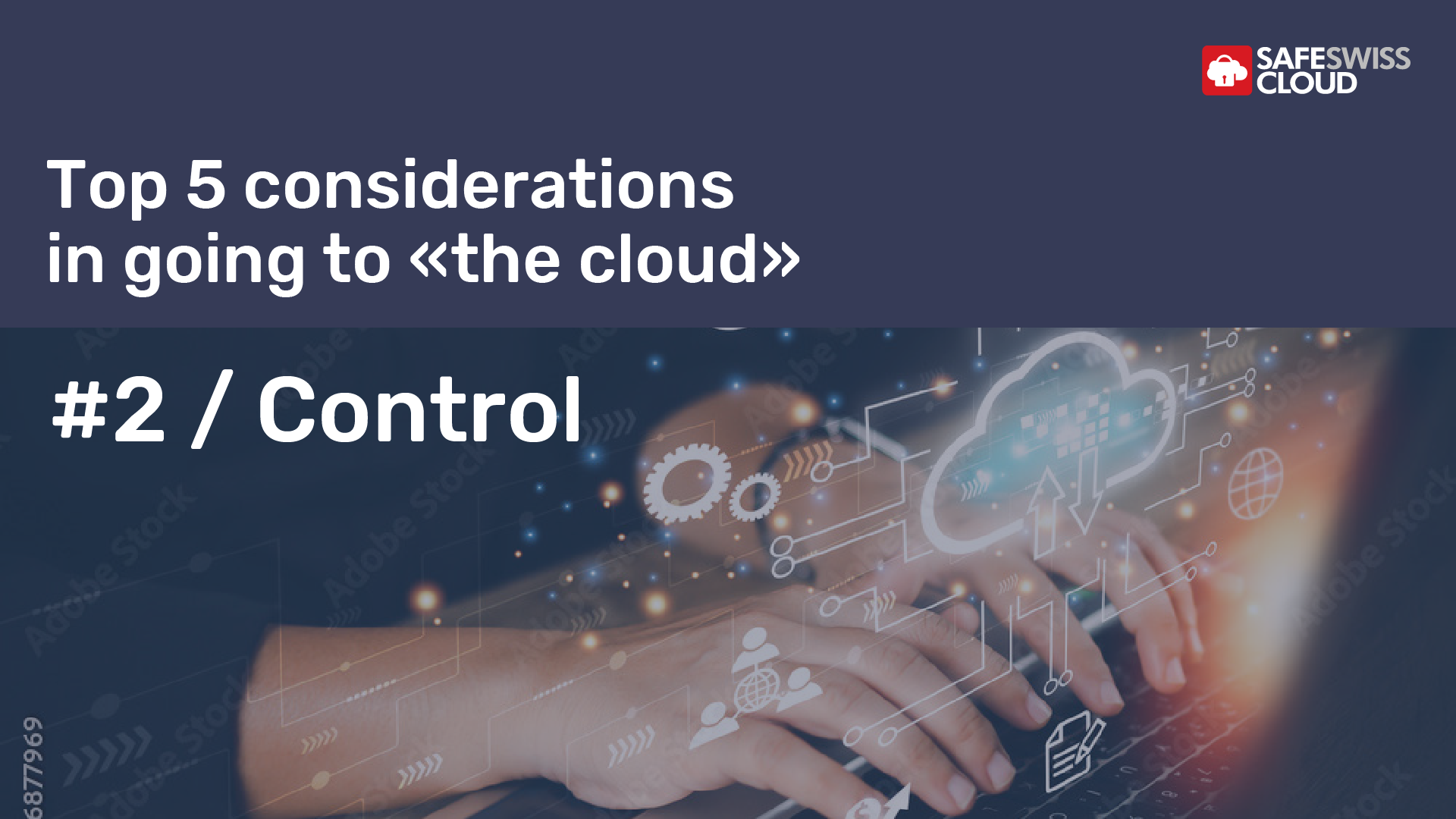 You have extensive control requirements for your IT infrastructure if your answer to some of the following questions is yes:
Does your IT infrastructure need to accommodate an existing IT architecture?
Do you have custom developed software with special hosting requirements?
Do you have special requirements for your data, because you need to, for example, store health or financial data of your customers?
Do you have special networking and security requirements?
Do you have special operational requirements for your servers, backups and security?
Do you want your current IT department or service provider to continue to maintain servers and operating systems?
When some of the above requirements describe your situation, an Infrastructure as a Service (IaaS) solution is the appropriate cloud service delivery model for you. Examples of European cloud IaaS providers are Safe Swiss Cloud, Cleura and OVH whereas AWS, Azure and GCP are examples of USA based cloud providers.
In this model, your cloud infrastructure provider will provide you with the ability to create your own servers as VMs (virtual machines) and manage them yourself, giving you the control you need. They will also allow you to create your own (software defined) networks, create and manage routers and gateways and provide you with object storage for backups.
If your industry has a lot of regulatory requirements for privacy and data protection, then an IaaS model of cloud delivery is your best option because it gives you full control to implement all regulatory requirements. In addition this model provides you with the flexibility to choose your own software, whether developed in house or from third parties and run it on an infrastructure that you can make sure meets all the regulatory needs of your industry.
If you choose a cloud provider who offers a self service model, you will be able to install your own software, just like on your own servers. But with more control, comes more operational work and responsibility: you will have to either get a service provider or your own team to make backups, keep operating systems up to date, make sure the servers are secure and monitor your systems.
This is part 2 of our series on the topic "How can IT Decision Makers evaluate their Cloud Computing Options?". See here for part 1 (Convenience).
In the next post, we will look at considerations related to Compliance.