Internet of Things & Healthcare (IoT): How the Cloud enables rapid growth and what this means for data security
---
The IoT market is growing rapidly in the area of healthcare and the Cloud is the basis for what makes all this growth possible – provided data security is ensured.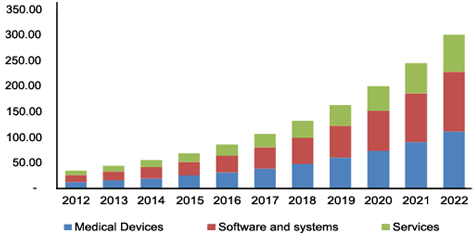 A current report by Grand View Research Inc. forecasts that the global market for IoT (Internet of Things) applications in healthcare will reach a expenditure of USD 410 billion in the year 2022. According to the report, continually improving mobile devices, automated software, innovative medical applications and big data will create solutions that allow people to live healthier and make medical interventions more precise and effective.
The infrastructure that supports these innovations is the Cloud; scalability, fast growth, and agile adaptation to continually changing needs. Personal health information requires special protection to prevent misuse; as reported by CloudTweaks. This is a challenge not only for IoT application providers, but also for all Cloud providers processing personal data.
There needs to be transparency as to where the data is stored and there must be a commitment to obtain certification and meet regulatory requirements. Providers must recognize that only a Cloud that is 100% secure will achieve the necessary trust.
With Safe Swiss Cloud, we can already present you with a successful set of IoT projects. We suggest that you take a look at the following article to learn more:
IoT use case: how the health management system

MyVitali

gathers and processes data with the Safe Swiss Cloud